Bedtime is for babies! And since he's now 11 months, yes 11 months, bedtime is for babies! Peace out I'm outta here!

Our bedtime routine consists of a bath, jammies, some playtime with big brothers, and then it's into his room for some rocking where I'll nurse and rock him to sleep. But this night, he had a different plan. Apparently, he thinks he's a big boy now that he's 11 months, and just walked out of the room and into his big brother's room that's to the right in this picture.


I was so positive that since he started crawling 3 months before the other boys, that he would be walking that much earlier as well. Well, while he's def taking more steps than that other two at this age, it's still not his main mode of transportation by any means. He's walking further an further each and every day, which most of the time leads him into a run, and then he'll fall and be on his merry way via crawling. He's so chill. Doesn't really rush things, including this walking thing. Which is completely ok with me! However, I def see walking/running in his near near future.
Linking up: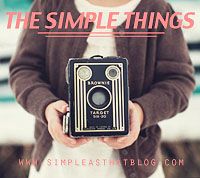 10 Comments »